Registration Now Open!
2018 Summer Classic Tournament
Date: August 11-12, 2018 | Location: Warrington & Doylestown, PA
Featuring over 100 teams from the tri-state area, this EPYSA approved & GotSoccer event is open to all U9-U15 boys and girls teams of all competition levels. All teams are guaranteed a minimum of 3 games in a 2-day format.
Date: August 11-12 | Location: Warrington & Doylestown, PA
The Warrington Girls 08 Warriors team (birth year 2008) is looking for a few additional players to fill its remaining open roster positions for the upcoming 2018/2019 season. The team is coached by Stephanie Litty.
She has 6+ years coaching and training experience including club, high school and college levels. Stephanie also played at the Collegiate level.
If you are interested in learning more about the team, contact Stephanie Litty at slitty@stgens.com or Team Manager Deborah Scott at dscott3164@comcast.net.
Contact Coaches With Interest

The tryouts for the 2018-19 Travel Season have concluded.
Our club remains open to all players interested in our program. Coaches conduct player evaluations at practices and if roster spots are available on the team, they have the ability to extend offers. We encourage you to contact any team's Head Coach directly with questions and interest.
Contact information for our coaches can be found at the following links:
2018-19 Girls Travel Team Head Coaches | 2018-19 Boys Travel Team Head Coaches
Club News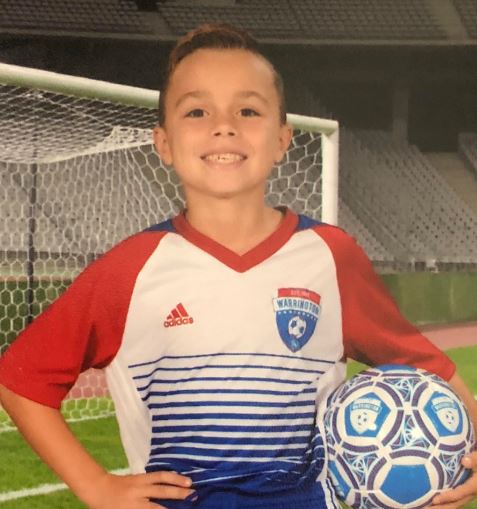 The club is pleased to announce that Jackson Tait has been selected for the Union Juniors Pre-Academy.
Jackson started playing with Warrington 4 years ago in our intramural program and for the last 3 has participated in our Academy Program playing three years for Chris Quasti. If you have ever seen Jackson play, you know right away he has a passion for the game and gives his best effort every time he steps on the field. All of us at Warrington wish Jackson the best of luck as he joins the Union Juniors and continues to play for us.
7 Players Continuing Their Playing Careers
Warrington Soccer Club would like to congratulate the following players from the Warrington Lightning on their committment to continue their playing career in college. All of these young woman demonstrated the balance of athletiscm and scholarship neccessary to excel on the field and in the classroom.
...
Concussion Awareness Video
Excellent Concussion Awareness Video For Players, Parents, and Coaches
The soccer club board of directors approved a new volunteer policy for the soccer club to begin in the spring of 2017.  The club is implementing a $75.00 refundeable volunteer fee for all families...
Connect With Us