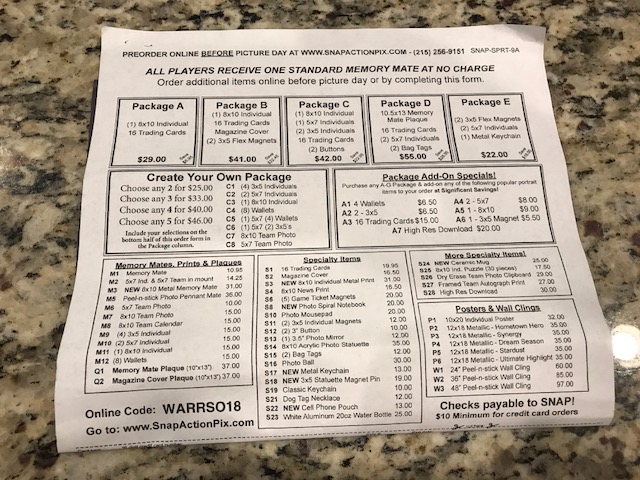 Below is a link to the schedule:
You can prepay on line this year.
To view SNAP! Photo online store, go to www.snapactionpix.com and click on the menu button for Prepay on the front page. On the following screen enter WARRSO18 as the login. If you need assistance, do not hesitate to call SNAP! at 215-256-9151.